Nicholas Papadopoulos Endowed Lecture in Gay & Lesbian Studies
CGS and the Global Forum at I-House proudly present the 2017 Nicholas Papadopoulos Endowed Lecture in Gay and Lesbian Studies
Featuring SOLHOT, We Levitate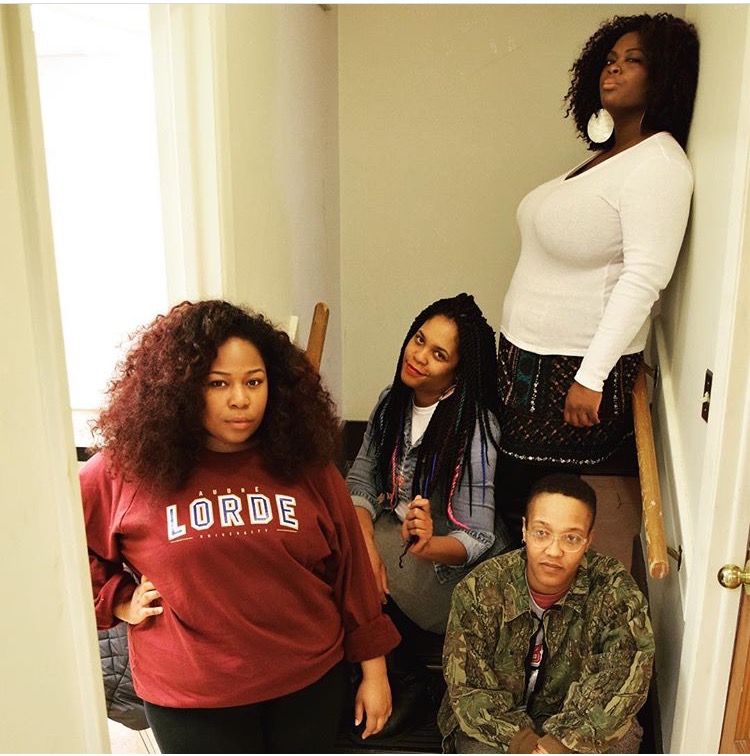 Wednesday, May 31st, 2017 
10am-11:30am, Workshop
"Black Feminist Genealogies: The Making of SOLHOT-Lex"
Women's Center – Conference Room
Register here.

1:00pm-3:00pm, Performance & Panel
"The Asylum: Alternative Sonic Registers of Black Girlhood"
Reception to follow.
Great Hall

 – I-House, ERC, UCSD


Register here.



We Levitate is a band made up not of musicians but scholars who met through the work of Saving Our Lives, Hear Our Truths (SOLHOT), a praxis of Black girlhood celebration. We Levitate is unapologetic in their use of "doing digital wrongly" to reimagine the collective, resound complex Black girlhood, remember relationships, reclaim the dirty work, and reverberate love for self, each other, and every kind of Black girl everywhere. Entangled in collective dreams of Black girlhood, we are free together; a reverb of loud, extra, Black girl genius.