Events & News
Art, Activism, & Academia: CGS Perspectives on Intersectional Resistance
Wednesday, May 31st and Thursday, June 1st
See flyers for more event information and details.
Register for events HERE.
Wednesday, May 31st
*Black Feminist Genealogies: The Making of SOLHOTLex
Women's Center, 10‐11:30am, Food will be served.
*The Asylum: Alternative Sonic Registers of Black Girlhood
Great Hall at I‐House, 1‐3pm, Food will be served.
*Intersectional Resistance in the "9 to 5 Life"
Digital Gym in North Park, 7‐9pm, Food will be served.
Thursday, June 1st
*Intersectional Resistance in the University
Cross‐Cultural Center, 9‐4pm, Food will be served.
Featuring Hyejin Shim, CGS Graduate students, CGS Honors students and SOLHOT.
*Intersectional Resistance Party: Music, Dance, Song, & Food for the Critical Masses
San Diego Art Institute in Balboa Park, 7‐9pm, Food will be served.
Featuring performances from SOLHOT, Gelare Khoshgozaran, DJ Kuttin Kandi, Diana Cervera, BNS Hip Hop & Viva Folklorico.
The Critical Gender Studies program invites you to two days of events centering the importance of critical gender studies perspectives in times of increasing political repression, attacks on marginalized communities and an accelerated neoliberal restructuring of the university.
Showcasing the work of CGS students, alumni, affiliates and friends, we are celebrating the brand new CGS Graduate Specialization, two years of monthly community events at the Digital Gym in North Park and our sixth year of hosting the Nicholas Papadopoulos Endowed Lecture in Gay & Lesbian Studies.
Come learn, organize and celebrate with us and show your support for the CGS community.
Register for events HERE.
---
The National Women's Studies Association Statement on Combatting the Climate of Fear, Division and Xenophobia in the Wake of the U.S. Presidential Election
November 28, 2016 
The National Women's Studies Association met in Montréal, Canada in the immediate wake of the November 8, 2016 U.S. presidential election, and many of us were shaken by the results. As transnational, indigenous, intersectional and anti-racist feminist scholars, and practitioners, and scholars of conscience, we feel compelled to speak out about the implications of this political moment for the work we do and the communities of which we are a part. Throughout this election season, and in the weeks since November 8th, women and girls, LGBTQIA people, poor and working people, Muslims and Arab-Americans, Jews, Black people, indigenous people, Mexicans, Latinx, immigrant communities, and people with disabilities have been threatened and maligned. Racist, xenophobic, Islamophobic, anti-Semitic, homophobic, ablest, transphobic and misogynist views have been rampant in the public sphere, sparking instances of harassment, intimidation, and assault. Women have been insulted and mocked, sexual assault has been trivialized, and Black communities have been disparaged and maligned. Millions of undocumented residents fear unjust deportations. And climate change denial places the future of the entire planet at risk.
 
We recognize that none of us are entirely safe. Intellectuals and teachers have been, and continue to be, the victims of authoritarian regimes around the world and over time. Although critical thinking and transgressive pedagogy are often perceived as dangerous to certain political agendas, NWSA embraces these features of our work and calls on members to use our collective energies to push back against the climate of fear, xenophobia and anti-intellectualism that have become so prevalent. We must do what we do best which is to provide alternative ways of thinking, expose myths and lies through our research and writing, engage a broader public, and insist upon critical and dissident inquiry that interrogate unsubstantiated claims, and build bridges of unity and understanding. In our ongoing efforts to democratize and decolonize colleges, universities and academic scholarship, we must teach to the urgency of the moment, and in doing so reach out beyond our campuses and beyond national borders.
 
We encourage our NWSA members to stand with, defend and provide sanctuary for our students and colleagues who are most vulnerable. In these challenging times we must embrace and reclaim the activist roots that carved out a place for women's and gender studies and other interdisciplinary, critical areas of study within the Academy over forty years ago. In addition to recognizing the continued importance of the rigorous and clarifying scholarship that has been the hallmark of NWSA members, we also encourage members to organize teach-ins and vigils, and to explore ever more creative forms of learning, sharing, and mobilizing. Speak out loudly and consistently through letters, petitions and collective statements. We cannot accept the skewed argument that it is not our place, or it is somehow unprofessional, to speak out. On the contrary, speak out we must. It is our ethical obligation to do so. And in doing so we are inspired and empowered by our collective effort.
 
NWSA has more than 2,000 individual and 350 institutional members working in varied specialties across the United States and around the world. Through scholarship, pedagogy and praxis our members actively pursue knowledge to promote a just world in which all persons can develop to their fullest potential—one free from ideologies, systems of privilege or structures that oppress or exploit some for the advantage of others. It is with this mission in mind that we call upon our NWSA membership to be vocal, to be courageous, to be bold, to be visible and to be engaged with each other and with a larger public in this critical time. Despite our trepidations about the future, we are bolstered by the creative, generative, humane and principled stances and actions many have already taken. We stand with and remain supportive of our members in the work that lies ahead. 
---
The UCSD CGS Program proudly presents Technology, Memory, & Connectivity in Africa & its Diaspora
A Workshop with Peggy Piesche, CGS Visiting Scholar from Bayreuth University
Tuesday, November 10th, 2015
12:00-2:00pm 
Black Resource Center - Conference Room, UCSD
Refreshments will be served.
---
The UCSD CGS Program proudly presents Gender, War, & Accountability: Palestinian Resistance & Feminist Solidarity
Featuring Dr. Simona Sharoni and Dr. Rabab Abdulhadi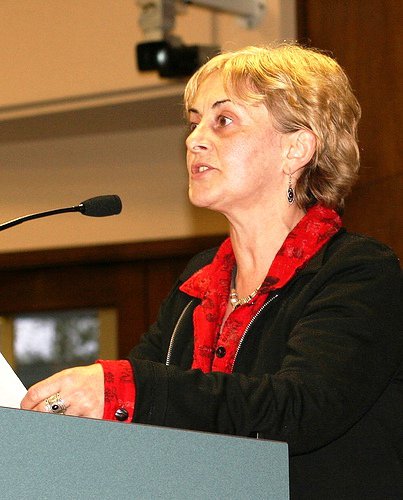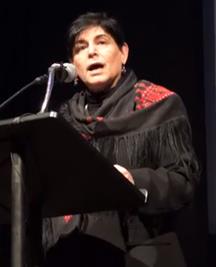 Thursday, October 16th, 2014
11:30am-1:00pm
Reception to follow
Cross-Cultural Center - Comunidad Room, UCSD
---
The UCSD CGS Program and the UCSD Center for the Humanities proudly presents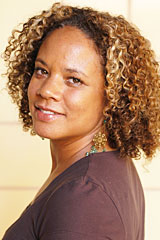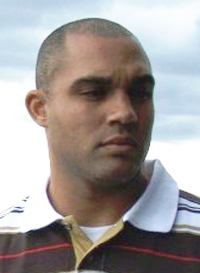 Featuring
Jayna Brown (Ethnic Studies, UCR)
Grace Hong (Asian American Studies & Women's Studies, UCLA)
Jared Sexton (African American Studies & Film/Media Studies, UCI)
Friday, June 1st, 2012
12pm (Lunch served at 2pm)
Social Sciences Building, Room 103
Moderated by Sara Clarke Kaplan (Ethnic Studies & Critical Gender Studies, UCSD) 
---
An Open Letter in Response to the events at the Associated Students Meeting
Dear Chancellor Fox, EVCAA Subramani and VCSA Rue,
We write to you out of deep concern over events that took place at the Associated Students meeting on Wednesday, February 29, where two members of UCSD faculty and staff intimidated and insulted students speaking in support of the divestment campaign. The latter is an important and emotional issue for many groups present on campus. This is all the more reason not to suppress debate around it, but to create a climate of respect and civility in which differing opinions can be expressed without fear of retaliation. UCSD's Principles of Community, which you have recently affirmed in writing, are meant to create such a climate, they are however only meaningful, if they are also affirmed through action. The events at the last AS meeting require such action and not only because they crossed the lines set out in the Principles: tenured faculty and staff explicitly using their position to silence students of color is a deeply disturbing abuse of power that would set a chilling precedent, if it remained unaddressed by the campus community, including the administration.
You recently commemorated the two-year anniversary of the student activism in response to the "Compton Cookout" and other racist incidents. It became evident in the wake of the 2010 protests that UCSD still is far from offering students from underrepresented and underserved communities an atmosphere in which they can feel safe and heard. And while you painted a picture of a collective learning process resulting in a more inclusive campus climate, if our campus is truly transformed, as claimed during the commemorations, we cannot allow SAAC students, who were and are at the center of this transformation, to be silenced and intimidated – independent of our stance on the issues in question. As administrators, faculty and staff, we are bound by our commitment to academic freedom and to serving the public by producing informed and active citizens. Wednesday's actions by some members of our community directly go against this commitment and it is our collective responsibility to reaffirm UCSD as a space in which open debate is encouraged. This includes the right to speak freely for all members of the community, in particular those who lack institutional power and those whose positions are marginalized. Remaining silent on these issues does not equal being "neutral": by failing to react, you are taking sides.
Therefore, we urge you to immediately address the concerns raised in the open letter sent to you by SAAC, by prioritizing them at the Campus Climate Committee meeting this Thursday and by publicly taking a stance against intimidation of students by faculty and staff.
Sincerely,
Patrick Anderson, Director, Critical Gender Studies
Fatima El-Tayeb, Associate Director, Critical Gender Studies
Yen Espritu, Chair, Ethnic Studies
Curtis Marez, Vice Chair, Ethnic Studies
Ross Frank, Director of Graduate Studies, Ethnic Studies
---
CGS Response to the Recent Campus Offense
As concerned faculty affiliated with an academic program dedicated to the study of gender and sexuality at the intersections of class, race, ethnicity, religion, and other important organizing constructs of modern societies, we write to express our unequivocal support of the letter issued by the University of California, San Diego faculty of African descent, and ask that the University act immediately to respond to the demands by the Black Student Union.
We believe the racist and misogynist event last week is not an aberration but symptomatic of a larger systemic problem on our campus that the university has historically failed to redress. UCSD has not been forthcoming in fostering an intellectual and pedagogical environment hospitable to those who consider campus diversity foundational to teaching, critical thinking, research and public service. In the past this reticence has profoundly hampered our program's growth.
Over the past two decades, many faculty affiliated with the Critical Gender Studies Program (formerly Women's Studies Program) have dedicated their time and energy to increasing diversity on campus. In the absence of the University's commitment to supporting and sustaining historically underrepresented groups in general, and women of color in particular, an alarming number of African American and other CGS faculty of color have left the campus in bitter disappointment. An African American CGS faculty who recently left UCSD would lament that in her "Black Feminist Theory" class, she was the only "black feminist" in the room. Another African American CGS faculty, who published an award-winning book in timely fashion, was not tenured due to institutional oversight. She left UCSD to teach at a prestigious university with tenure. Earlier when a large number of CGS faculty were involved in the Coalition Against Segregation in Education (CASE) that rallied against the California's Proposition 209 under the banner, "No University without Diversity," the University neglected to publicly issue its commitment to diversity in education. After the offensive campus incident last week and the continuing acts of antagonism, we are now being asked to reach out to the prospective students from historically underrepresented communities to assure them that the recent display of hostility is not representative of UCSD. But some of us have been struggling against these conditions long enough to know that this is hardly unusual. At the same time, as faculty affiliated with a program that has managed to grow despite these serious setbacks, we are also aware that much can be accomplished with the concerted efforts and commitment of our students, staff and faculty mobilized for the consistent administrative leadership.
As faculty teaching in CGS, we are keenly aware of the intersecting oppressions many UCSD students face on a daily basis and we know how important it is to have programs like ours, giving all students the theoretical tools to analyze and challenge these structures. There are too few spaces on this campus that offer safety and support in an often alienating climate and we want to emphasize the amazing work done by the Cross Cultural, LGBTR and Women's Centers. These centers were created due to student pressure and the recent events show how important they and their commitment to intersectional politics still are. We are proud, though not surprised, that again students are taking the lead in pushing for a livable campus climate for all and we fully support their demands.
Symbolic gestures disavowing racism and misogyny will not usher in the changes necessary to achieve our highest aspirations in public education. The CGS Program faculty invites the entire campus community to support the University in its effort to implement the demands of our students and colleagues and immediately commit concrete institutional resources towards bringing forth substantial structural changes to UCSD.
Lisa Yoneyama, Director
Steering Committee:
Patrick Anderson, Communication
Fatima El-Tayeb, Literature
Sara Clarke Kaplan, Ethnic Studies/CGS
Nayan Shah, History