Alumni Information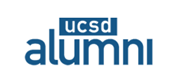 Get Connected
UCSD Alumni, your alumni association, represents more than 150,000 alumni at the forefront of the sciences, business, research, the arts, social innovation and political service in California, throughout the nation and around the world. Join the UCSD Alumni Association today for FREE and get connected to old friends and classmates!
  Contact Us
 We want to hear from you and about all of the wonderful things that you have done with your Critical Gender Studies degree! Let us know about your latest and greatest accomplishments by emailing the Critical Gender Studies Program at cgs@ucsd.edu.
  We're on Facebook! 
 Join our Critical Gender Studies Alumni Group on Facebook to keep in touch with other CGS alumni and like our page to keep up with current CGS events!